News / Press
Welcome to our New Website!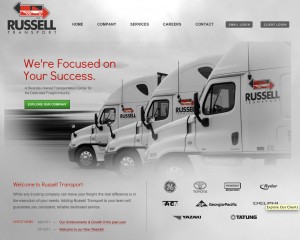 Welcome to our new website! Russell Transport has hired el paso website design company MindWarp LLC to help them create a unique online experience.
Our updated website provides improved ways to access and obtain information on our company. Explore all the services and opportunities we have to offer or fill out our contact form if you have any questions. We hope we can accommodate your needs whether you are seeking transportation services or employment.